Wire System Sets
Here you will find our wire lighting system kits.
Corner rooms with recesses in the wall and sloping ceilings make it difficult to fully illuminate the room. Complete sets consist of a cable, several lights and the necessary accessories. We have a wide range of LED luminaires for the wire lighting system for every interior taste. Cable lights can be used in the living and dining room as well as in the hallway and office. Wire lighting systems offer several advantages:
Flexibility: These systems are highly flexible and adaptable. They allow you to create various lighting configurations and designs by moving and adjusting the fixtures along the wires. This flexibility enables you to customize the lighting to suit different spaces and needs.
Ease of Installation: Installing wire lighting is relatively straightforward. The wires are easy to mount on walls, ceilings, or other surfaces. They often don't require extensive electrical work, making them a convenient choice for both homeowners and professionals.
Aesthetic Appeal: Wire lighting systems can add a modern and sleek aesthetic to any space. The minimalist design and the ability to place lights precisely where you want them can create a visually appealing and contemporary look.
Adjustability: You can easily reposition the lights without the need for additional wiring or major modifications. This makes it simple to modify the lighting scheme according to changing needs or to highlight different features within a room.
Energy Efficiency: Many wire lighting systems use LED fixtures, which are energy-efficient. They consume less power and have a longer lifespan compared to traditional lighting options, reducing energy costs and the frequency of bulb replacements.
Focused Illumination: These systems allow for targeted lighting. You can direct the light to specific areas, such as artwork, architectural features, or functional spaces, offering both ambient and task lighting without the need for multiple fixtures.
Space-Saving: Wire lighting takes up minimal space and can be particularly useful in areas where traditional lighting fixtures might be bulky or not as visually appealing.
Cost-Effective: While initial costs might vary based on the system and fixtures chosen, in the long run, the energy efficiency of LED fixtures can lead to cost savings on electricity bills.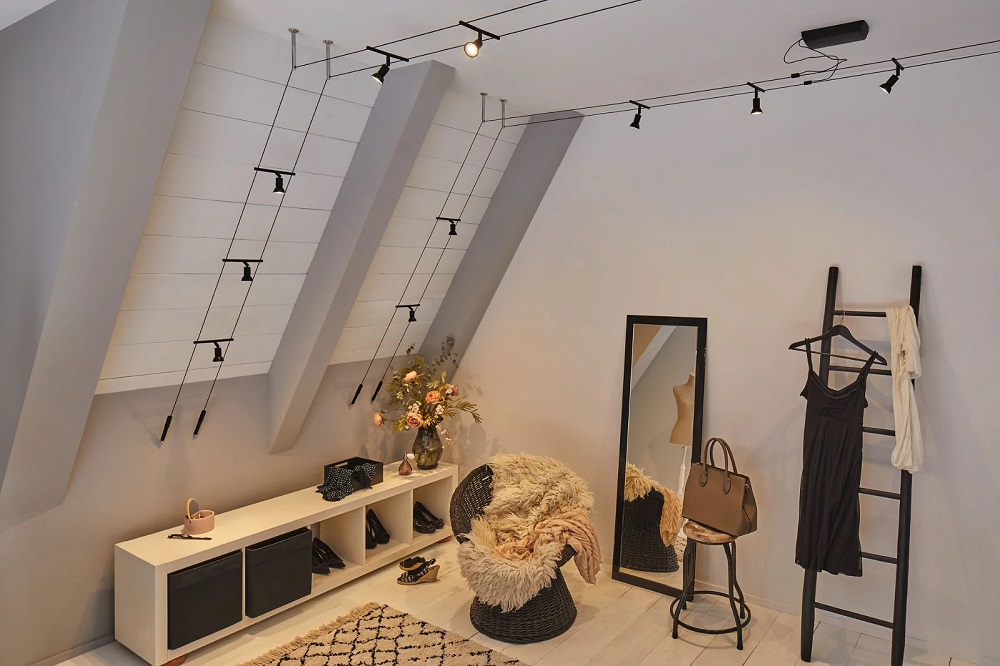 Remember, the effectiveness of a wire lighting system often depends on the quality of the fixtures, the design of the system, and the space it's intended for.